Ceiling Fan
With Circuit Board Blades
Patent Pending
Great for every Computer Room and Office!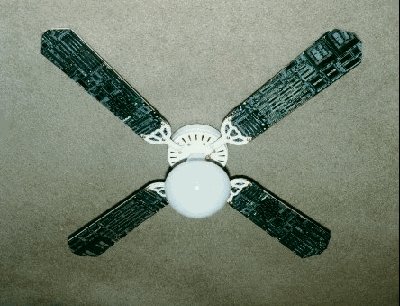 Pricing:
$189 each Ceiling Fan



Visa/MC/Amex accepted!

To Order
or
To Request more Information about these Circuit Board Ceiling Fans:
Email: CircuitCaf@aol.com



UL Approved.

Ceiling Fan Blades are made from New Fiberglass printed circuit boards.

Blades Pre-balanced within .5 grams and will not wobble.

Dealer Inquiries are Invited.


Ceiling Fan Blades are Available Seperately!
---
Back to WiLTech's Home Page

© 1999 Copyright wiltechy1